=================================
Listening:
Usher ft. Pitbull - DJ Got Us Fallin' In Love
Watching:
a spinning faggot
Turntable of my incomplete model
=================================
not only does it kill your eyeballs, it is also seriously hard. Perspective errors, anatomical errors, off-model, amongst many others, all the time. Can't be helped, I cannot avoid time-consuming critique session held in a dark classroom.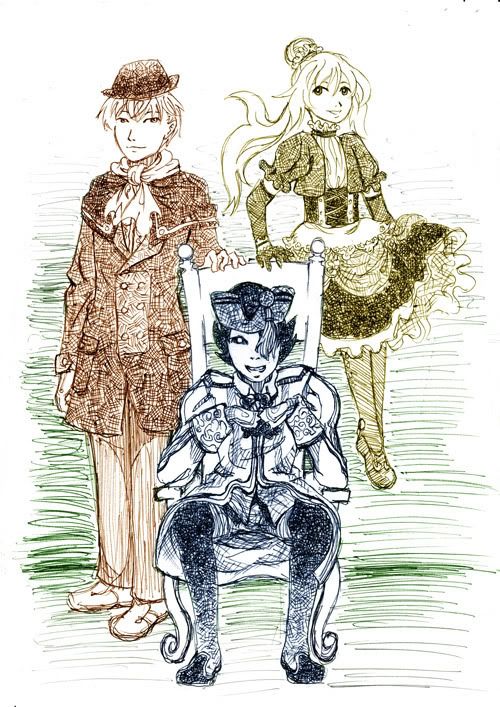 Inspired by Granado Espada and Sound Horizon.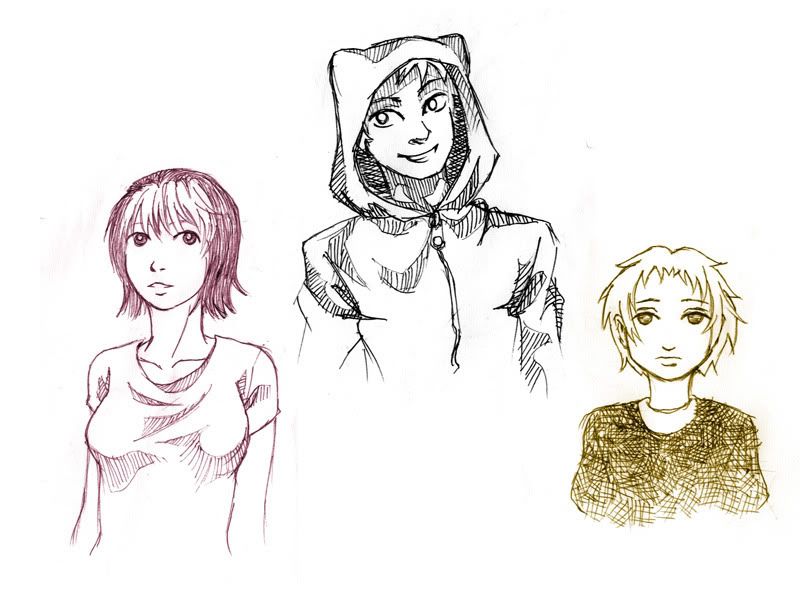 And ball-point pen is really made of win. Even though I made so many mistakes which cannot be erased, looking at a complete sketch salvaged out of a nest of mistakes is calming to nerves.